Get your nerd attire ready for this holidays with this stylish gift guide!
Feeling more bah humbug than fa la la la la? You are not alone. This year has pushed us all to our collective limits, so it is more than acceptable if you feel like sitting out this holiday season. We get it. That said, just remember that there's hope on the horizon, from promising vaccines to a new administration. You've fought so hard this year, so why not immerse yourself into the much-needed escape that losing your minds over Yuletide nonsense can provide?
This is where this gift guide comes in. Below you'll see some nerdy holiday attire that runs the gamut from frankly ridiculous to genuinely cool. Let these sublime sweaters act as a shield from the remainder of 2020's bullshit, as they keep you warm with thoughts of better days to come…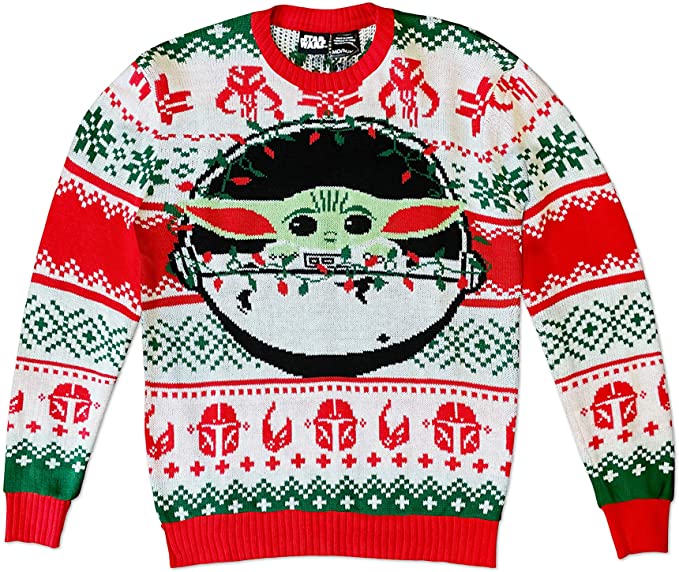 Star Wars: The Child Ugly Christmas Sweater
There's no better place to start this list than with current pop culture wunderkind The Child from The Mandalorian. Despite what this must-own garment is called, there is absolutely nothing ugly about a sweater emblazoned with the image of nerdom's greatest smoosh on it. While this year will be devoid of holiday parties and gatherings, at least you can throw this on, sit back, and bask in the glow of Baby Yoda's eternal cuteness.
Star Trek: The Next Generation: Make It Snow Christmas Sweatshirt
Price: $42.99
Shut up Wesley! Engage with this unisex holiday sweatshirt available in several colors and sizes—the perfect gift for the Jean-Luc Picard fanatic in your life. For an extra bit of holiday magic, pair this with a box of gourmet Earl Grey tea.
Schiftmas time is here again! While the celebrating will be non-traditional this year, the Adult Swim fan in your life will love to recieve this Rick and Morty-themed ugly sweater featuring our heroes and a very non-plussed Santa Claus.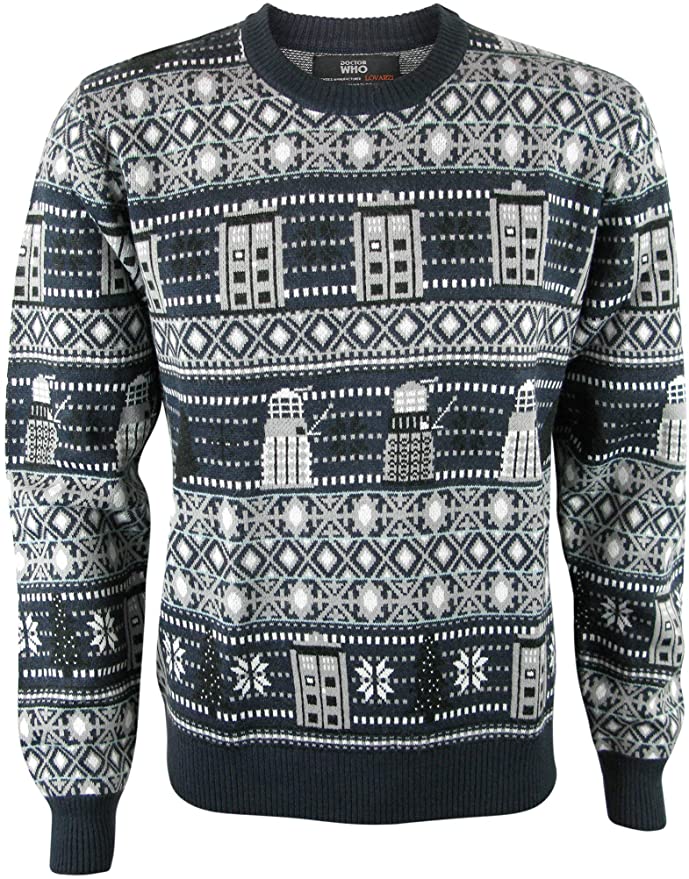 Doctor Who Tardis & Daleks Christmas Sweater
Price: $49.99
Gallifrey may be no more (at least for now), but there's no reason that you can't celebrate Christmas like a Timelord. Available in sizes ranging from XS to XXL, this comfy acrylic sweater will give you a holiday that transcends time and space…and couldn't we all use that right about now?
Coming in at under $20, this 60 percent cotton/40 percent polyester Pokémon sweatshirt is the one to (Pika)choose if you want to dress to impress. There are several other designs available, in case your desire to collect them all covers attire as well.
Spider-Man Happy Holidays Ugly Christmas Sweatshirt
Price: $44.99
Either you or someone on your shopping list will have a Merry Thwipmas with this eye-catching Spider-Man holiday sweatshirt. This durable unisex sweatshirt comes in your choice of navy, royal blue or dark heather. Our spider-sense tells us that this will be a much-desired gift this year!
Want to Hyrule at gift giving? This holiday sweatshirt inspired by Nintendo's long-running The Legend of Zelda franchise has got you covered. Quite literally.
Star Wars: The Mandalorian: The Child Knitted Christmas Sweater
Price: $36.99
You didn't think this list would only have one Baby Yoda sweater on it, now did you? From numskull comes this knitted sweater in which The Child is front and center, accented by Mandalorian heads and a Nevarro-inspired color theme. Looking good at the holidays, this is the way!
Because we live in a time in history where things rarely make sense, some ugly holiday sweaters are actually T-shirts. We know, crazy, right? Submitted then for your approval is this Archie Comics tee featuring holiday designs of Betty and Veronica. Available in various sizes, shirt blends, and colors from Archie's Threadless shop.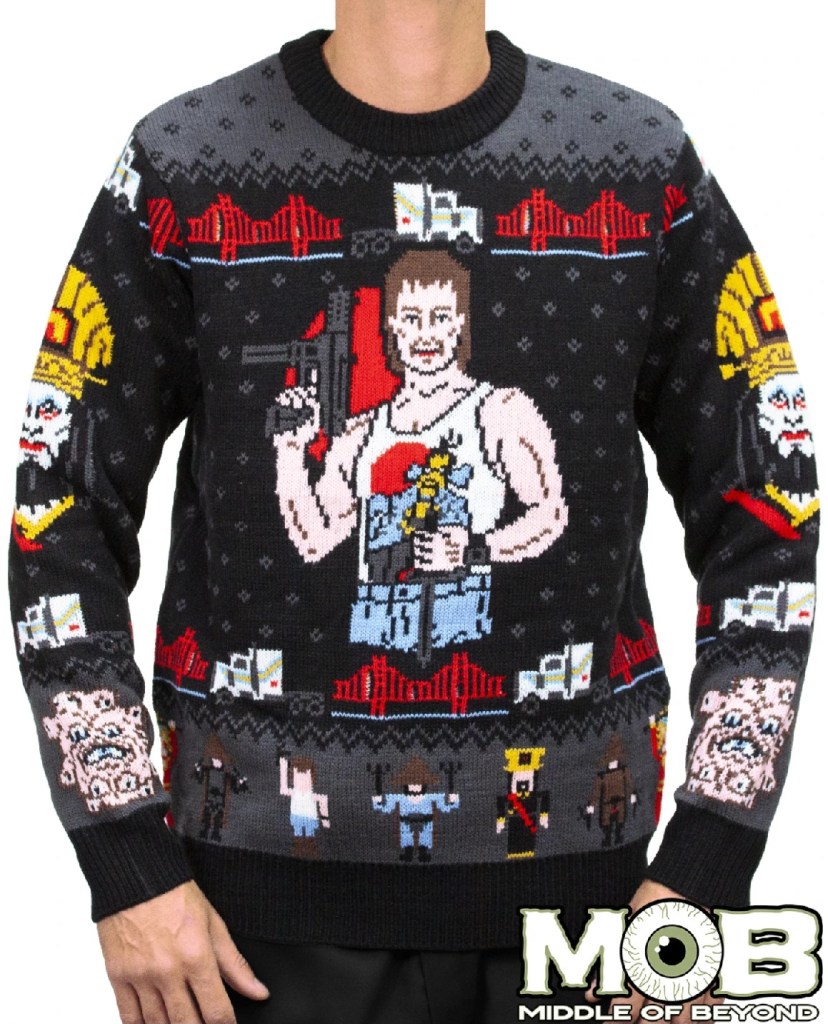 Big Trouble in Little China Sweater
Price: $84.99
Part of an assortment of brain-exploding pop culture sweaters that also includes garments from Gremlins, Robocop, Dawn of the Dead, Alien, Ghostbusters and Planet of the Apes, Middle of Beyond's Big Trouble in Little China sweater will keep you warm and make you the center of conversation among cineastes on your holiday Zoom calls. You know what old Jack Burton says? Happy holidays!