Everyone loves at least one Christmas movies. Even the Grinches and Scrooges among us can't deny that there is at least one flick out there that can inspire the spirit of the season within them.
In order to find it, however, you're going to have to cast a wide net. Thankfully we now have the streaming world to turn to for help.
Here we've gathered a list of all the Christmas movies available to stream on Hulu. Surely among them is at least one that will make your heart grow three sizes – or more! And if you find that movie and it's not on the list, let us know!
Anna and the Apocalypse
What is it about the holidays that makes it feel like we're on the verge of the end of the world? Regardless, if you're going to capture Christmas season ennui in a movie, you might as well go all out. That's exactly what British holiday film Anna and the Apocalypse aims to do. Anna is a Christmas zombie musical comedy. Because why have one genre when you can have them all?
Ella Hunt stars as Anna Shepherd, a secondary school graduate who plans to embark on a grand travel tour before heading to university. Those plans come to a grinding halt, however, when a zombie infection starts to spread throughout her town. Anna gets together with some friends as they try to survive both the holidays and the encroaching zombie apocalypse.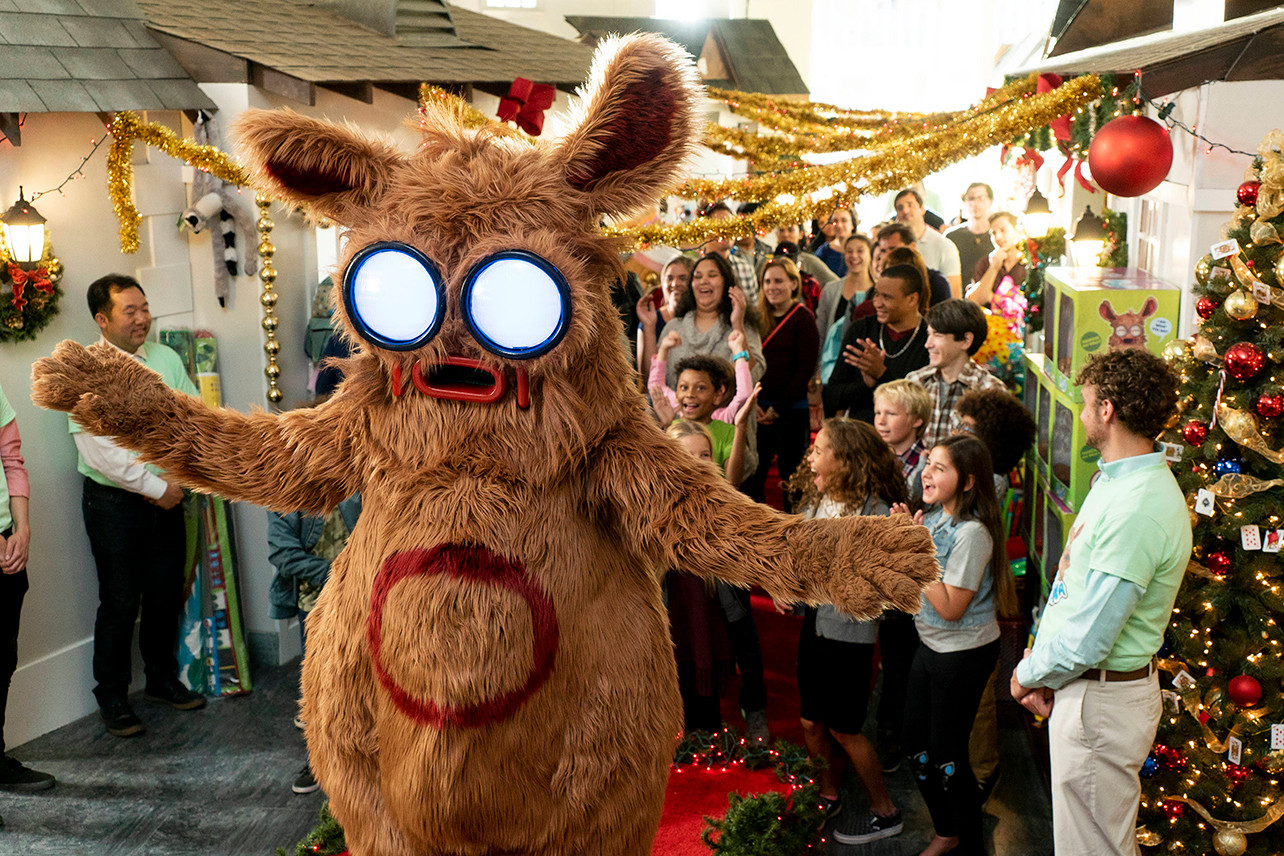 Into the Dark: Pooka!
The concept of Hulu horror anthology series Into the Dark is a simple one. Starting in October, every month would see the release of a new horror movie, usually revolving around a theme or holiday within that month. So naturally December 2018's entry, Pooka!, brings its chills to Christmas. Directed by Nacho Vigalondo from a script by Gerald Olson, Pooka! introduces one of the cutest creepiest critter since Gremlins.
Struggling actor Wilson Clowes (Nyasha Hatendi) takes on a job operating a giant fur suit of a toy company's upcoming holiday season to, Pookah. Pookah has two modes, naughty or nice. Soon Wilson comes to find that the suit is starting to effect his overall mood and the naughty mode may last outside the confines of the suit.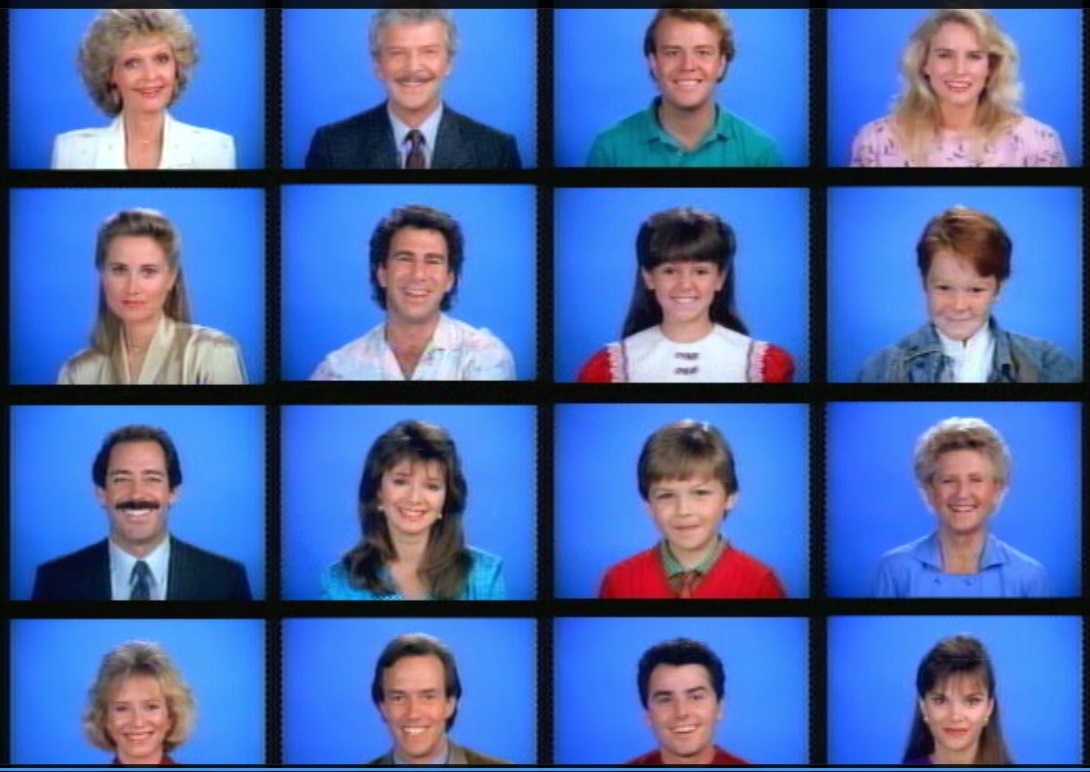 A Very Brady Christmas (1988)
A Very Brady Christmas was a 1988 made-for-TV movie that brought together the entire original cast of The Brady Bunch save for Susan Olsen (Cindy Brady). Olsen was on her honeymoon at the time and I cant' figure out if that's a great reason or a weird reason to miss a once-in-a-generation TV event.
A Very Brady Christmas centers on a very simple and very relatable concept: getting the whole family back together for Christmas. This is a hard enough logistical challenge for a "normal" family, and a damn near impossible one for a family with six kids. Will the Bradys be able to pull it off? Watch and find out!
And here's the complete list, just in case you don't like our choices!
12 Dog Days Till Christmas (2014)
12 Pups of Christmas (2019)
Angels in the Snow (2015)
Anna and the Apocalypse (2017)
Barbie: A Christmas Carol (2008)
Barbie: A Perfect Christmas (2011)
Christmas with the Andersons (2016)
The Christmas Calendar (2017)
Christmas Crush (2019)
Christmas in Compton (2012)
Christmas in Vermont (2016)
A Christmas Kiss II (2011)
A Christmas Movie Christmas (2019)
Christmas Perfection (2018)
Christmas on Holly Lane (2018)
A Christmas Solo (2017)
A Cinderella Christmas (2016)
Curious George: A Very Monkey Christmas (2009)
Deck the Halls (2006)
A Dogwalker's Christmas Tale (2015)
The Dog Who Saved Christmas (2009)
Every Other Holiday (2018)
Eve's Christmas (2004)
Girlfriends of Christmas Past (2016)
The Heart of Christmas (2011)
His and Her Christmas (2005)
Holly's Holiday (2013)
Ice Age: A Mammoth Christmas (2011)
Into the Dark: Pooka! (2018)
The March Sisters at Christmas (2012)
Man Who Invented Christmas (2017)
Married by Christmas (2016)
My Dad is Scrooge (2014)
My Little Pony: A Very Minty Christmas (2005)
My Santa (2013)
A Nanny for Christmas (2010)
Naughty and Nice (2014)
A Nasty Piece of Work (2019)
Naughty & Nice (2014)
New Year, New You (2019)
The Oath (2018)
Once Upon a Time for Christmas (2017)
A Puppy for Christmas (2016)
Rare Exports (2010)
Second Chance Christmas (2017)
The Secret of the Nutcracker (2007)
So This is Christmas (2012)
The Spirit of Christmas (2015)
The Swan Christmas Princess (2012)
This Christmas (2007)
The Truth About Christmas (2018)
A Very Brady Christmas (1988)