Sleighbells ringing, chestnuts open on a roasted fire, you on your couch in front of a television as it moves onto to its 11th consecutive hour of Christmas programming. We all know the various traditions of the season.
Where once you were beholden to watching A Christmas Story four times in a row on TV every Christmas, now thanks to the magic of streaming you've got more options. Services like Amazon Prime are here to help you have the merriest Christmas possible.
Here is our list of the best Christmas movies on Amazon Prime. We trust that you'll take a break from your holiday binging to point out titles we've missed.
NOTE: The titles on this list are available on Amazon Prime in the U.S. only. For a full list of holiday movies available in the U.S. and U.K., check out our complete holiday streaming guide.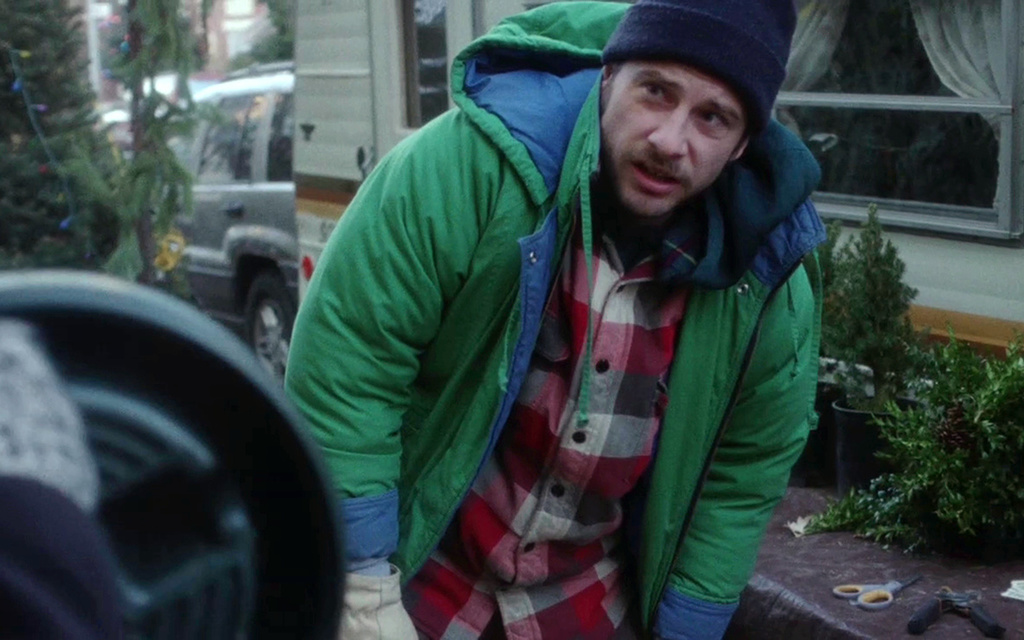 Christmas, Again (2014)
Plenty of people love Christmas and the holidays. That's why the phenomenon of the Christmas movie exists! Then there are those who view the approach of Christmas with a tired sigh "Christmas, again??" This movie is for those kind of people.
Christmas, Again is a 2014 indie movie written, directed, and produced by Charles Poekel that made its American debut at the Sundance film festival. The film follows the ironically named Noel, who is a heartbroken Christmas tree salesman who moves to New York City to leave his past and Christmas, itself behind. Noel lives in a trailer, works the night shift and almost succumbs to his boredom and depression…until he meets someone. Christmas, Again is a fascinating mashup of a traditional Christmas movie and mumblecore.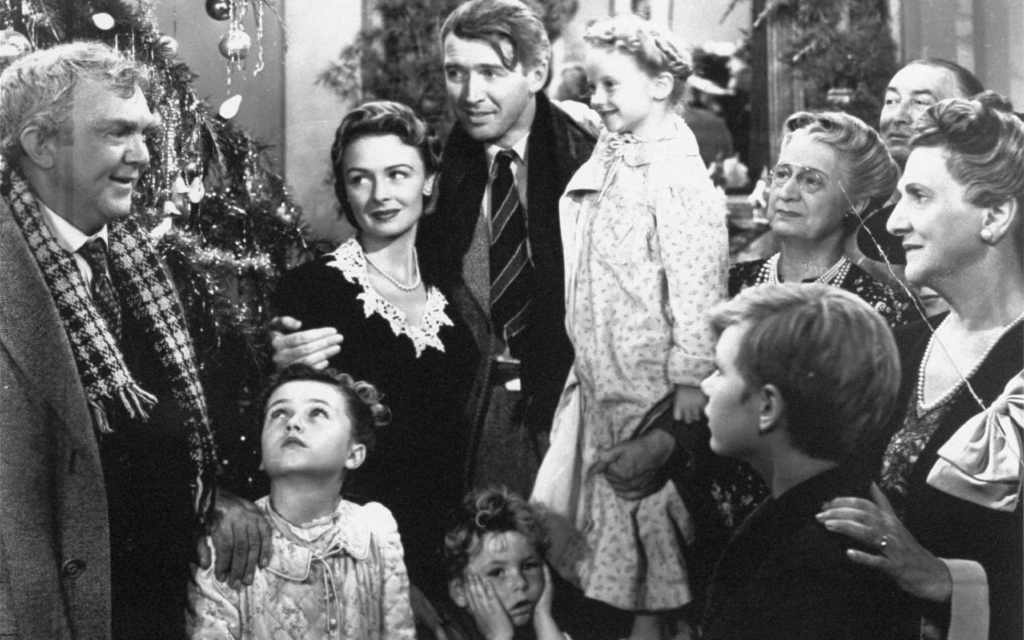 It's a Wonderful Life (1946)
Now if you could only watch one Christmas movie every holiday season, it's gotta be this one, right? It's a Wonderful Life has been a winter staple ever since…shortly after its 1946 release. The film infamously took a little while for audiences to catch on they they were in the presence of a classic. And now it lives on Amazon for the time being as the go-to spot for holiday cheer.
If you haven't watched this movie in a while, it can be surprising just how tenuously tied the whole thing is to Christmas. Though the story of George Bailey begins on Christmas Eve 1945, the movie takes audiences throughout the entirety of his life, Christmas Carol-style. But of course, in the end the angels have gotten their wings and Christmas is in full thrall. Certainly, It's a Wonderful Life will be all over the traditional TV calendar, but it's nice to know that it's on streaming as well for those who just can't wait.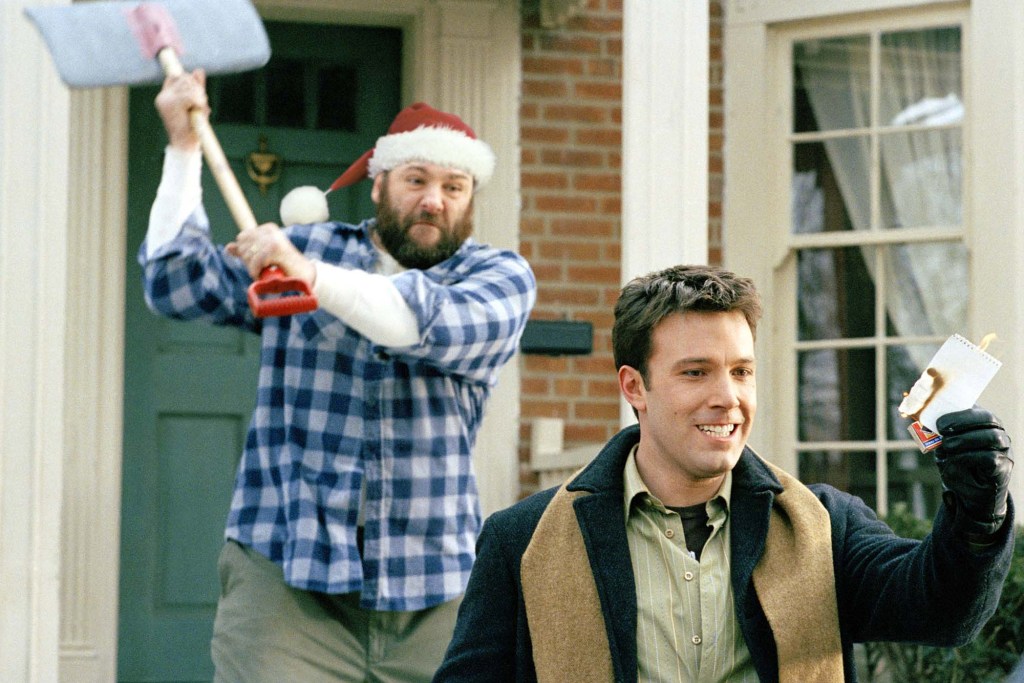 Surviving Christmas (2004)
One enduring hallmark of the Christmas movie genre is how bad many of its entries are. Of course, there are some well-executed classics that command one's attention and respect, but for the most part they all blend together into a pleasant cheerful mush that can be on in the background while one decorates their tree.
But even by the dismal standards of Christmas movies, 2004's Surviving Christmas is particularly dismal. This Ben Affleck/James Gandolfini starring vehicle very much earns its 7% Rotten Tomatoes score. In a way, however, that makes it a must-watch holiday classic. Affleck stars as a rich advertising executive looking to reconnect with his past. What better way to do so than to pay the current occupants of his childhood home to spend Christmas with them? Much James Gandolfini grumpiness ensues.
And here's the complete list, just in case you don't like our choices!
12 Pups Of Christmas (2019)
Alone at Christmas (2019)
Alone for Christmas (2013)
American Rodeo: A Cowboy Christmas (2016)
Anna and the Apocalypse (2018)
A Bride for Christmas (2012)
Christmas on the Bayou (2013)
The Christmas Cabin (2019)
The Christmas Candle (2013)
Christmas Contract (2018)
Christmas Cupcakes (2019)
Christmas Crush (2019)
The Christmas Dragon (2014)
Christmas Grace (2014)
Christmas in the Heartland (2013)
Christmas on Holly Lane (2019)
A Christmas Kiss II (2015)
The Christmas Lodge (2014)
Christmas Matchmakers (2019)
Christmas in Mississippi (2017)
Christmas Mountain – The Story of a Cowboy Angel (2020)
A Christmas Movie Christmas (2019)
Christmas with a Prince (2018)
A Christmas Princess (2019)
The Christmas Project Reunion (2020)
The Christmas Ride (2019)
A Christmas in Royal Fashion (2018)
A Christmas Solo (2019)
A Christmas Switch (2018)
A Christmas Tree Miracle (2020)
Christmas in Wonderland (2007)
A Christmas Snow (2011)
A Christmas Tree Miracle (2015)
Coming for Christmas (2013)
A Country Christmas (2013)
Dead of Night (2009)
Dear Santa (2011)
A Doggone Christmas (2016)
Elf-Man (2012)
Falling for Christmas (2016)
Holiday Engagement (2012)
Holiday Switch (2007)
The Hollywood Palace: Bing Crosby Christmas Show (1966)
Lawrence Welk Christmas Show (2007)
Love at the Christmas Table (2012)
A Majestic Christmas (2018)
Marrying Father Christmas (2018)
Merry Kissmas (2015)
Miracle on Christmas (2020)
The Most Wonderful Time of the Year (2008)
A Norman Rockwell Christmas Story (1996)
A Prince for Christmas (2015)
A Princess for Christmas (2012)
Rare Exports (2010)
Rock N' Roll Christmas (2019)
The Spirit of Christmas (2015)
Surviving Family (2014)
A Very Country Christmas (2016)
A Christmas Wish (2020)