Presented by: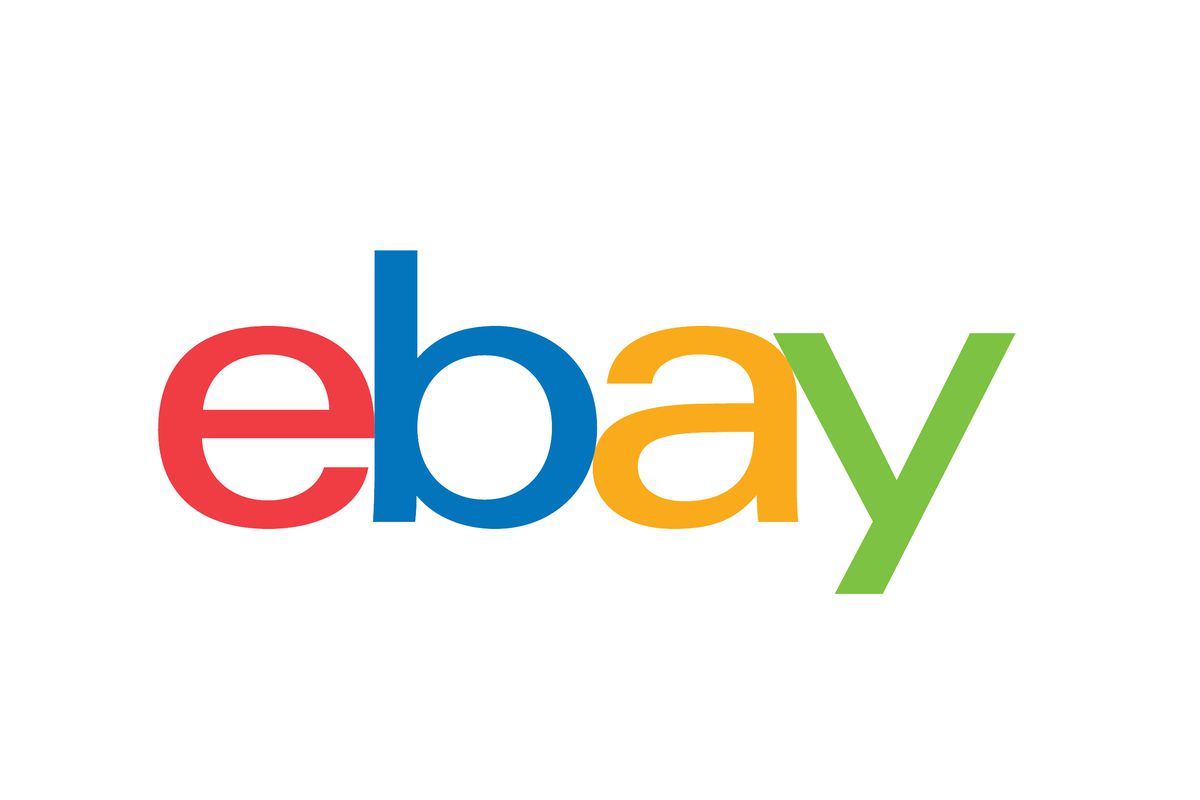 When it comes to contemporary collectibles, Funko is unbeatable. Formed in 1998, the company has grown to dominate the industry thanks to their uniquely sculpted POP! vinyl figures and an uncanny ability to scoop up every license imaginable. As such, Funko has released countless items in their history, and they show no sign of slowing down anytime soon. 
And why should they? With endless variety and an inexpensive price point, Funko POP!s are the ultimate party gift or stocking suffer that has surpassed the collector's-only market and infiltrated mainstream retail unlike any other phenomenon in recent memory. Even people who wouldn't dream of having toys in their home have warmed up to Funko's products—an example of their universal appeal. As you can imagine, POP!s are in heavy demand this holiday season. Here then is a look at some great Funko offerings on eBay that are waiting to become a part of your celebrations!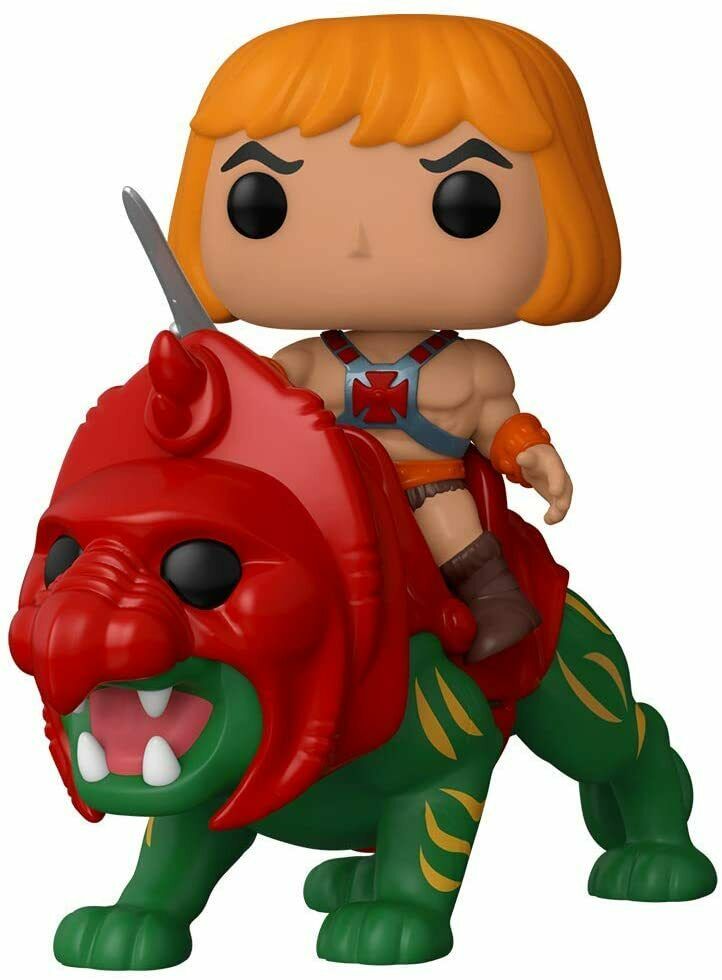 Funko POP! Ride: Masters of the Universe: He-Man on Battlecat Vinyl Figure
When you're a Master of the Universe, you deserve to have a cool ride. And for He-Man, his conveyance of choice is the ever-heroic Battlecat. Nostalgia-inducing and highly collectible, this piece is a terrific introduction to the wonderful world of Funko POP! vinyl collectibles.
The countdown to Christmas can be interminable, but this advent calendar with 24 mini Harry Potter collectibles can make the wait downright magical!
Buy the Funko Advent Calendar: Wizarding World: Harry Potter here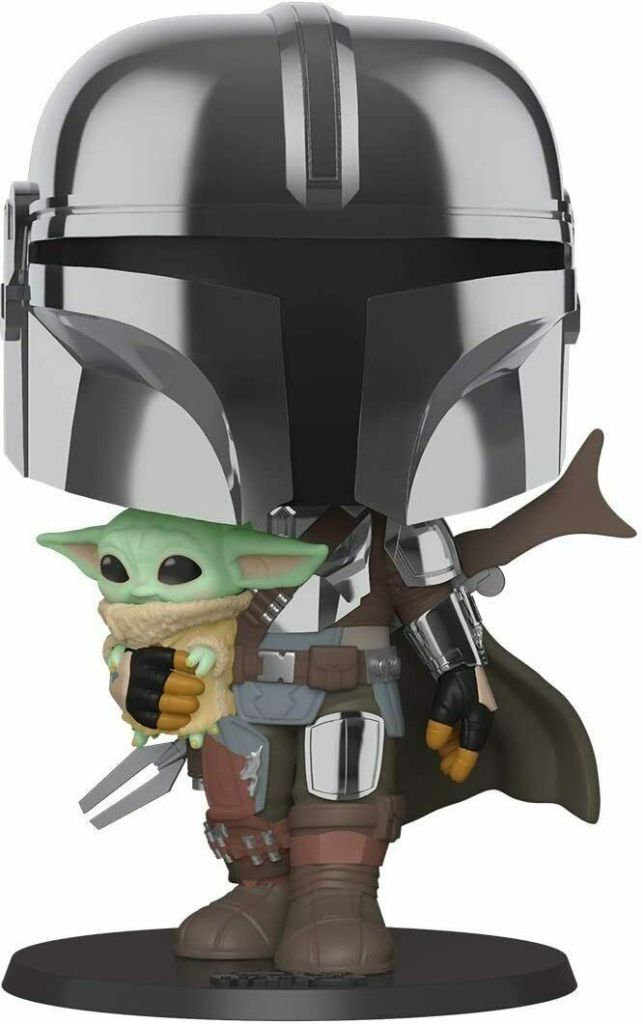 Funko POP!: Star Wars: The Mandalorian: 10" Chrome Mandalorian with The Child
The Mandalorian is a Star Wars sensation unlike any other, and fittingly the Funko POP! collectibles based on the series are just as enchanting as the series itself. Case in point, this mega-sized 10" version of Mando accompanied by the always adorable (and equally hungry) The Child.
If you can't get enough Baby Yoda Funko goodness, we also recommend this 10" POP! of the frog-devouring cutie.
This Superman vinyl POP! is colored pink to help raise awareness for breast cancer, a gentle reminder of all the real superheroes out there who are battling the disease.
It was back in 1959 that Batman first met his irksome superfan Bat-Mite, and ever since then the interdimensional imp has been causing chaos in the Caped Crusader's life. This Funko POP! takes design cues from the character's original comic book appearance, resulting in a collectible that is practically a mirror image of the source material.
From out of Riverdale and into your collection comes this Funko POP! figurine of Jughead Jones. Wearing his trademark 'S' shirt and clutching a burger and a drink, this is a POP! worthy of one of comics most enduring iconoclasts.
Goku, AKA the oft-shirtless superstar of the Dragon Ball saga, is seen here in his Ultra Instinct form. We gotta say, after seeing this we are absolutely considering getting our own silver highlights.
Hey bub, the diminutive X-Man gets a Funko makeover in this collectible vinyl figure in his classic comics outfit. We'd say he's super cute but we know that Wolvie would get aggravated at the attention.
Ahsoka Tano is more than just the heroine of Clone Wars, but an inspiration for Star Wars fans across the globe due to her strength, fearlessness, and ability to overcome great adversity. Celebrate Ahsoka by bringing home this great POP! in her unmistakable likeness.
There's not nearly enough Little Shop of Horrors merchandise in the world, something that Funko rectified a bit with their line of POP! vinyl collectibles based on the 1986 film. This Chase Limited Edition Audrey II is a spectacular doppelganger of the silver screen's hungriest plant…and an unbeatable gift idea for the fan of musicals in your life.